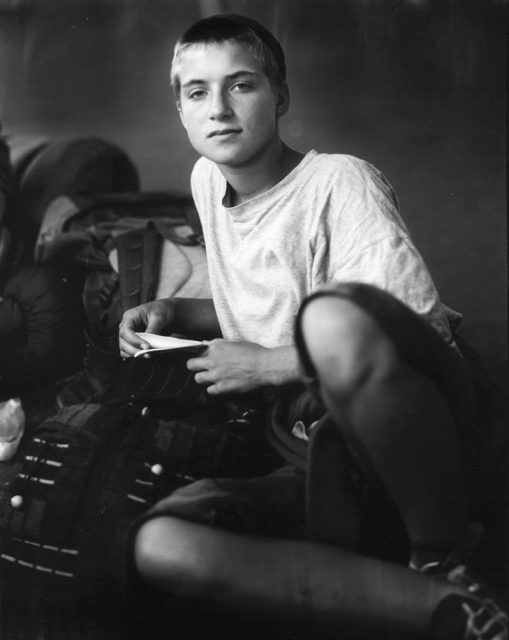 L'Europe a l'âge de mon fils et c'est dans les traits de cette génération que son jeune avenir se dessine, dans tous ces regards qui nous invitent, nous interrogent et nous démasquent à la fois.
Qu'ils soient punks, tsiganes, gothiques, sportifs, dealers ou demandeurs d'asile, ce sont avant tout, pour moi, des visages, des regards, des attitudes qui m'émeuvent.
Portraits de cour des héritiers de notre monde.
Charles Weber
Europe is young like my son and it is in the traits of his generation that Europe's future takes shape, in looks that beckon, question and expose us.
Whether they are punks, gypsies, goths, sportsmen, drug dealers or asylum seekers, it is their faces, their eyes and their attitudes that move me the most.
Court portraits of the youth who will inherit our world.
Charles Weber