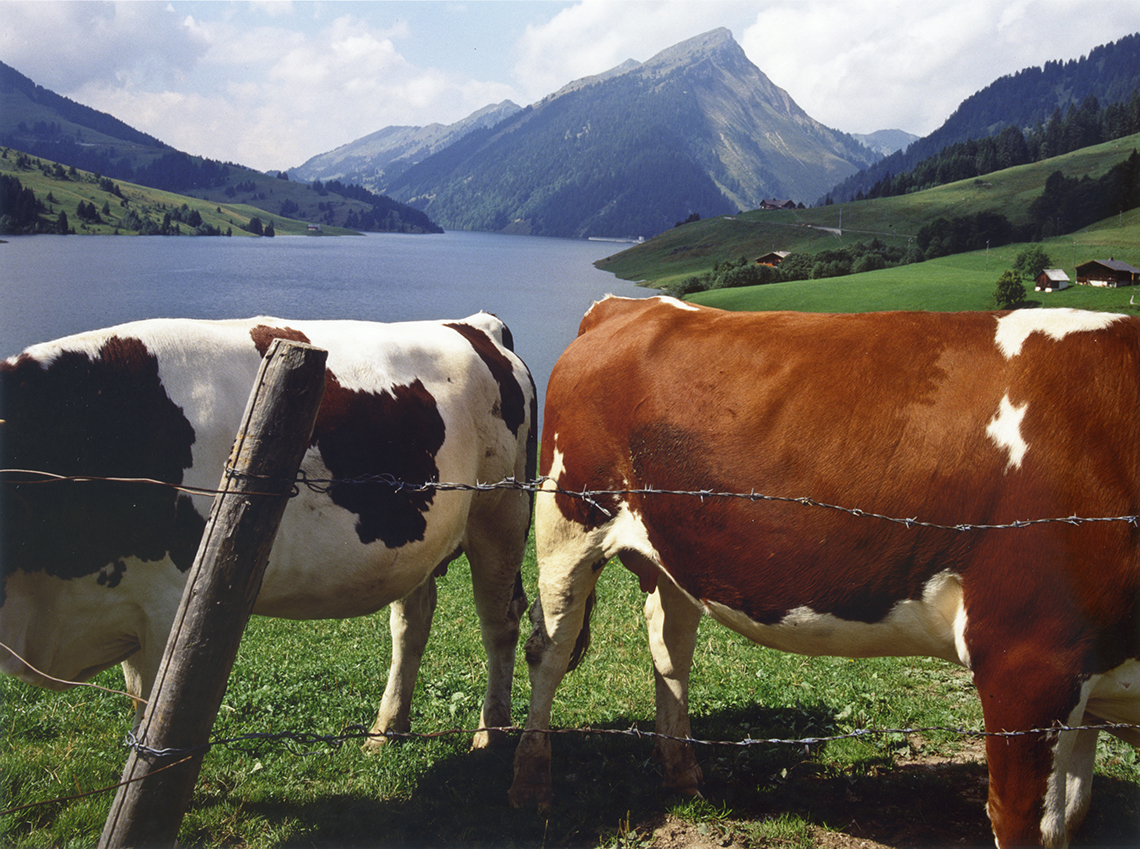 « La Suisse est un jardin avec de grands rochers au milieu. » Panaït Istrati
Ce qui caractérise le citoyen suisse c'est la peur. De là son conformisme, son sens de la propriété et de l'ordre public, son allergie au changement et à l'imprévu.
En cultivant depuis des siècles le jardin de ses frayeurs il a produit ses valeurs nationales.
De sa peur de l'autre il en a tiré sa volonté d'indépendance défensive ( armée, propriété privée, banques). De sa peur du qu'en dira-t-on vient son sens du devoir (famille, travail, honnêteté) . Par peur du risque il a adopté la neutralité.
Toutes ces valeurs n'étant jamais accumulées dans le but d'une conquête ou d'un dépassement mais uniquement pour se protéger et se garantir de tout dérangement.
« Switzerland is a garden with big rocks in the middle." Panaït Istrati
What characterises the Swiss citizen is fear. Hence his conformism, his sense of propriety and public order, his aversion to change and to the unforeseen.
Growing for centuries the garden of its frights, he has created his national values.
From his fear of the other he has extracted his will of defensive independence (army, private property, banks). From his fear of what others might say comes his sense of duty (family, work, honesty). Being risk-averse, he has adopted neutrality.
All these values were accumulated neither for a conquest nor for an overtaking, but uniquely for protection and to guarantee against all trouble.