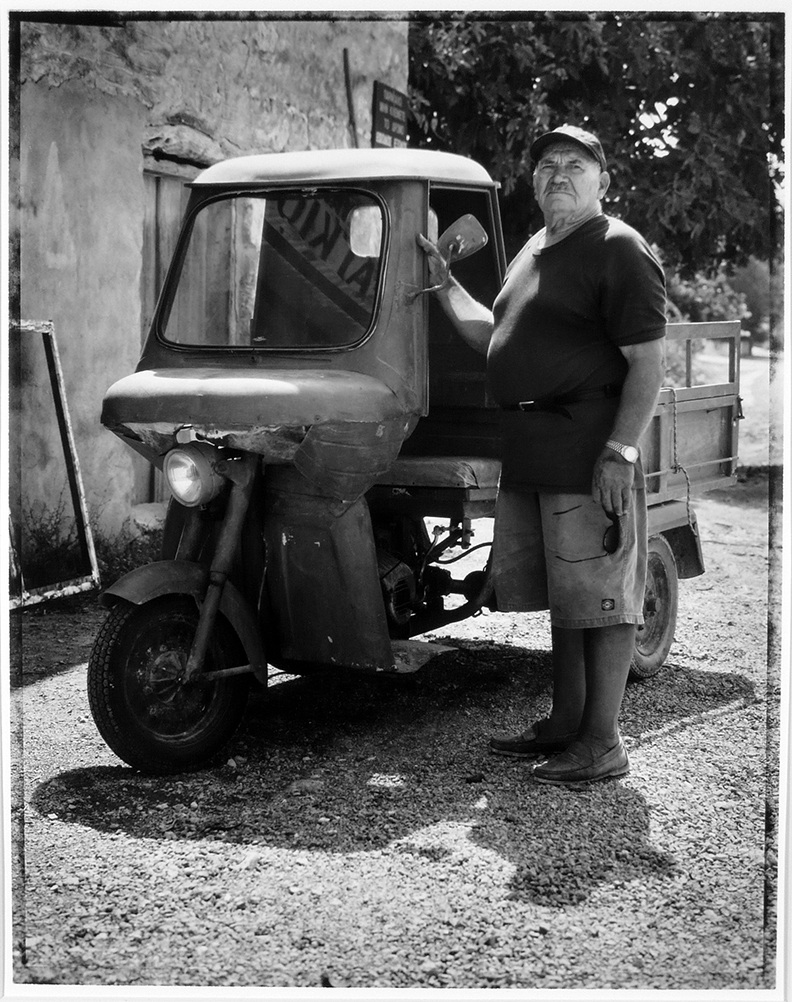 Dans notre monde qui tend à abolir toutes les différences et à tout produire en grande série, j'ai rencontré ici des hommes d'une telle individualité que même leurs machines en sont contaminées.
Comme les pionniers de l'aviation, enthousiasmés par le progrès, ces hommes ont créé des modèles uniques selon leur propre formule.
A mes yeux, ces hommes ne sont pas les survivants d'une époque révolue mais le symbole de tous ceux qui savent encore fabriquer leurs propres outils, investir leur propre monde et devenir les pionniers de leur propre vie.
Charles Weber
In our world that tends to abolish all the differences and mass-produce everything, I have encountered men still capable of creating machines in their one way.
Just like the aviation pioneers, im the enthusiasm of progress, these men were able to invent everything and, according to their own formula, realise a unique model.
To my eyes, these men are not the survivors of a bygone era but the symbol for all those still capable of manufacturing their own tools, invest their own world concept and become pioneers of their own life.
Charles Weber